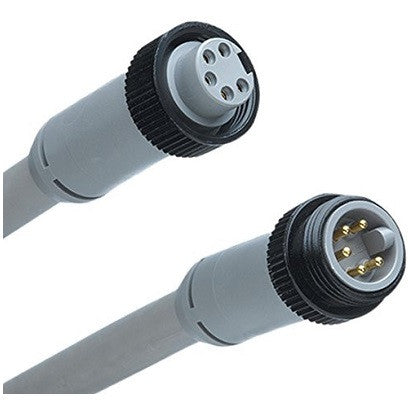 MC 5P M/MFE 1.5M ST/ST DROP FL
Mfr. Part No.
Empire Part No. BH-DNDF11A-M015
UPC
Mini-Change Double-Ended Cordset 5 pos Female (Straight) to Male (Straight) DeviceNet Thin High Flex Cable Gray TPE 1.5m (4.92') Length
DeviceNet Solutions are designed to be low-cost real-time device-level bus architecture that connects sensors and actuators. Wiring and installation of automation devices is greatly simplified while the diagnostic information about the various I/O is enhanced. DeviceNet defines a standard device object-oriented software model that permits multi-vendor interoperability. It offers the user a variety of control architectures giving the control designer the ability to choose either: highly distributed control semi-distributed control or highly centralized control.