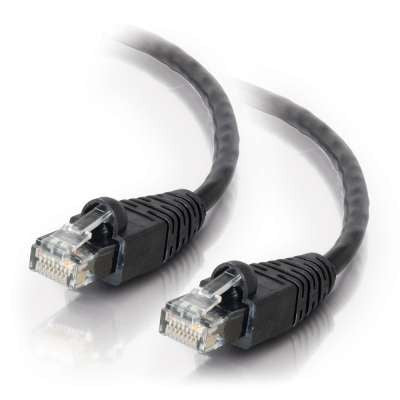 PATCH CORD CAT5E BLK 2FT
Mfr. Part No.
Empire Part No. 568B-5E-BLK-2FT
UPC
UPC
UPC
UPC
UPC
UPC
UPC
UPC
UPC
UPC
UPC
Unshielded 8P8C Short Style Plug Connector Black PVC 24 Awg 4 Pair Molded 
Universal molded booted and assembled Ethernet patch cables are made to TIA/EIA 586C specifications the raw wire is verified to TIE/EIA 568C performance standards or Cat5e.This type of cable is used in structured cabling for computer networks such as Ethernet also used to carry other signals such as telephony and video.