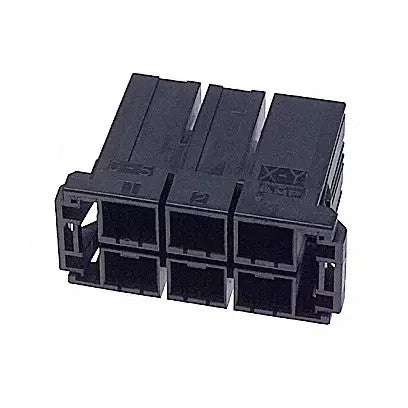 6 POS RECEPT PLUG XY-KEY
Mfr. Part No.
Empire Part No. AMP-3-917809-3
UPC
6 In Stock
Your Price: $5.05 USD
Dynamic 5000 Series Tab Housing Panel Type 10.16mm 2-Row Modular Type
The Dynamic 5000 series was developed for up to 45 amperes in response to the demand for improved reliability and productivity for the main power lines in equipment. They can be used for a variety of applications as replacements for terminal blocks or round terminals. It is compact but with a high current capacity.