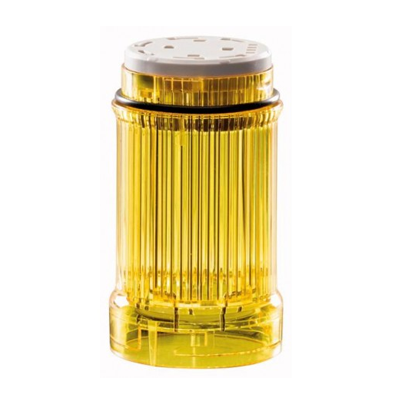 STACKLIGHT LED STEADY, YELLOW,
Mfr. Part No. SL4-L24-Y
Empire Part No. ETN-SL4-L24-Y
UPC
11 In Stock
Your Price: $82.00 USD
Stacklight Light Module  Continuous LED 24Vac/Vdc
The Eaton SL4 modular safety towers improve the safety productivity and availability of your machines and equipment. Designed with an attractive rounded shape these new signal towers also feature a 100-dB acoustic module for improved audibility and IP66 rated fixtures that are impervious even to strong jets of water. The SL4 signal towers new rapid mounting and wiring system allows you to change the composition of the individual signal Colors simply and quickly. The mounting adapter uses a bayonet fitting so electrical wiring only needs to be connected once meaning the lower portion can remain on the machine. Various mounting options are available to accommodate applications with limited ceiling clearance or require different signals on the left or right side.