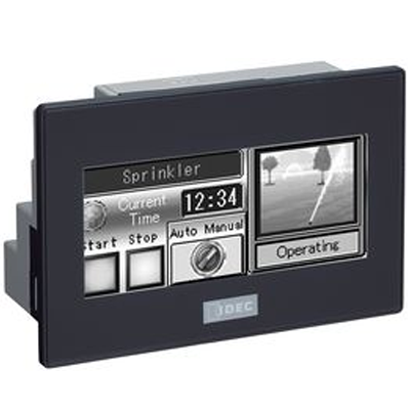 3.8" PLC + HMI MONO.
Mfr. Part No. FT1A-M12RAB
Empire Part No. IDC-FT1A-M12RAB
UPC
STN Monochrome 8 Shades 24V DC/Not Isolated
The FT1A SmartAXIS Touch combines operator interface and control in a single compact package all programmable with IDEC's PC-based software. The FT1A Touch is available in 12 I/O and 14 I/O configurations with analog I/O expansion capability suitable for advanced analog monitoring and control.